| Suggested pre-reading | What this web page adds |
| --- | --- |
| No pre reading required | This web page provides a brief overview of our Cooke and privacy policy. The new European General Data Protection Regulation (EU GDPR) requires this information to be easily accessible to all visitors of a web page. However, this web site does not allow the average visitor to register and consequently personal information is not stored by us. Cookies are used mainly by some third party services and this is described below. |
Visitors from Europe are shown the notification "This website or its third party tools use cookies…" when they first come to any page on this website. The notification shows a brief text and points to this page for more information. The notification will disappear for 120 days when clicking on the button "Click this button to close this notification" (visible to the right of the notification). The message will reappear again after 120 days… …and you may again click on the button to remove it. Visitors from outside Europe will not see the notification but can read our cookie and privacy policy (this page).
Who we are
This website is maintained by Prof. Ronny Gunnarsson as a free service. Some financial support has in the past been given by the Sahlgrenska academy at Gothenburg University, Sweden as well as The Swedish Association of General Practice (Svensk Förening för Allmänmedicin).
Personal data we collect and why
Most "users" do not have an account on this website, they are not registered here and they do not log in. Hence, it should be pointed out that although we collect some information about how you use our services this information is not directly linked to you as a person. We do not collect your name, e-mail or any information that directly identifies you. It may indirectly be possible to identify you in the unlikely event that you are the sole Internet user in a very small city or if you as a single person has a unique IP address. However, our aim is to improve our service, not to collect information traceable to individuals like you. (A few users are also registered with an account and more information about them is given at the bottom of this page.)
Our use of cookies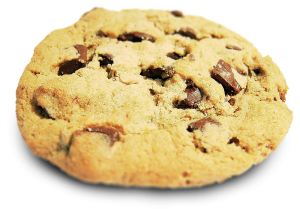 This site uses cookies, very small text files, that are placed on your computer / device. The information we retrieve from using cookies are:
Your IP address, your Internet Service Provider (ISP) and if possible to retrieve the city you are located in.
If this is your first visit or if you are returning after a previous visit.
The entry page on this site.
Pages you visit on this site.
The exit page on this site.
Roughly the time spent on this site.
To keep track if you have clicked to close the notification "This website or its third party tools use cookies…".
More personal information such as your name or address is not accessible to us and we don't try to (we don't want to) obtain that information. The information obtained by cookies are used for the following purposes:
Analyse the performance of this website such as visitor statistics. This allows us to track popular pages, from which country visitors come and what kind of browser they use. This information allows us to improve this site for you. You can view all this information yourself from the home page (a link at the bottom left corner). We do not have access to any more information than the one you can see there for yourself.
To remind you of our Cookie and privacy policy (this page). This is done as a notification which you can close. The notification will reappear after 120 days or if the notification has been changed.
The exact names and expiry dates of the cookies used is described below:
| Cookie | Purpose | Life time | Created by |
| --- | --- | --- | --- |
| catAccCookies | To keep track if you have clicked to close the notification "This website or its third party tools use cookies…". This cookie is placed on your computer when you close the notification. This is only relevant for visitors from Europe. | 120 days | Science-Network.TV |
| sc_is_visitor_unique | To produce reliable visitor statistics. When it is first set, a random id is generated and stored in the cookie in order to avoid counting you as a visitor more than once (e.g. if you are on a mobile device and your IP address changes while you browse). | 2 years | Statcounter |
| is_unique | Same purpose as the cookie "sc_is_visitor_unique" but use older technology. The use of this cookie will be phased out by Statcounter. | 5 years | Statcounter |
| _cfduid | When it is first set, a random id is generated and stored in the cookie in order to avoid counting you as a visitor more than once (e.g. if you are on a mobile device and your IP address changes while you browse). | 12 months | Statcounter |
| (multiple) | Youtube will place several cookies on your computer play an embedded Youtube video. This is controlled by Youtube. | Varying | Youtube |
Disabling cookies
As a rule, cookies will make your browsing experience better. By closing the notification about our cookies and privacy policy, scrolling on any page on this website, clicking a link or continuing to browse otherwise, we assume you agree to the use of cookies.
However, you may prefer to disable cookies on this site and on others. The most effective way to do this is to disable cookies in your browser. We suggest consulting the Help section of your browser or taking a look at the About Cookies website which offers guidance for all modern browsers.
Embedded content from other websites
Articles on this site may include embedded content (e.g. videos from YouTube). Embedded content from other websites behaves in the exact same way as if the visitor has visited the other website.
These websites may collect data about you, use cookies, embed additional third-party tracking, and monitor your interaction with that embedded content, including tracing your interaction with the embedded content if you have an account and are logged in to that website.
Who we share your data with
We share information from you with two third party companies:
As mentioned above we use the services of "Statcounter" to analyse visitor statistics. You can view all this information yourself from the home page (a link at the bottom left corner).
Questions you write when using our chat robot "Ronny Watson" are transferred to IBM for processing. Your questions are stored for later review to see if we can improve responses from the chat robot. Questions from you are send anonymously to IBM without any information about who you are or your location.
How long we retain your data
Questions posed to our chat robot are stored at IBM for 30 days. However, no information is saved that can link your identity to the question.
Returning cookies, generated by Statcounter, are stored on your computer for 2-5 years (see above).
Session cookies generated by Statcounter, are deleted from your computer when you leave our website.
The cookie to keep track of if you have closed the notification to read our cookie and privacy policy is stored on your computer for 120 days (after which the notice reappears).
As a user you can (as mentioned above) remove any cookies from your computer if you wish to do so. You can also set your browser to not accept any cookies in the future. However, your browsing experience is usually better in the long run if you allow non intrusive cookies like the ones we use on this web-site.
What rights you have over your data
You can request to receive an exported file of the personal data we hold about you, including any data you have provided to us, if you have an account on this site (only a few authors to pages have this) . You can also request that we erase any personal data we hold about you. This does not include any data we are obliged to keep for administrative, legal, or security purposes. Please note that we don't save personal information such as name about the average visitor, only for a few authors. Please contact Ronny Gunnarsson if you have questions.
How we protect your data
Data on users having an account (invited authors) are stored on a web-server physically located in Sweden. The name and email to invited authors with an account will be visible on the page they have authored. No other personal information is stored other than a brief description authored by the author themselves. The web-server is physically stored in a large locked data centre. The server is maintained and updated at regular intervals to ensure software security issues are dealt with proactively.
What third parties we receive data from
We do not receive information from any third parties.
Registered users
A few invited persons are authors of pages on this site. They are registered users and they have an account. Information will be collected as if they were non registered users. On top of that we also retain the personal information they provide in their user profile including their name, e-mail address and any narrative they choose to put in. All registered users can see, edit, or delete their personal information at any time (except they cannot change their username). Website administrators can also see and edit that information. These registered users can at any time contact us for information or to be deleted from our system.
If you as an author have an account and you log in to this site, we will set a temporary cookie to determine if your browser accepts cookies. This cookie contains no personal data and is discarded when you close your browser. When you log in, we will also set up several cookies to save your login information and your screen display choices. Login cookies last for two days, and screen options cookies last for a year. If you select "Remember Me", your login will persist for two weeks. If you log out of your account, the login cookies will be removed. If you edit or publish an article, an additional cookie will be saved in your browser. This cookie includes no personal data and simply indicates the post ID of the article you just edited. It expires after 1 day.